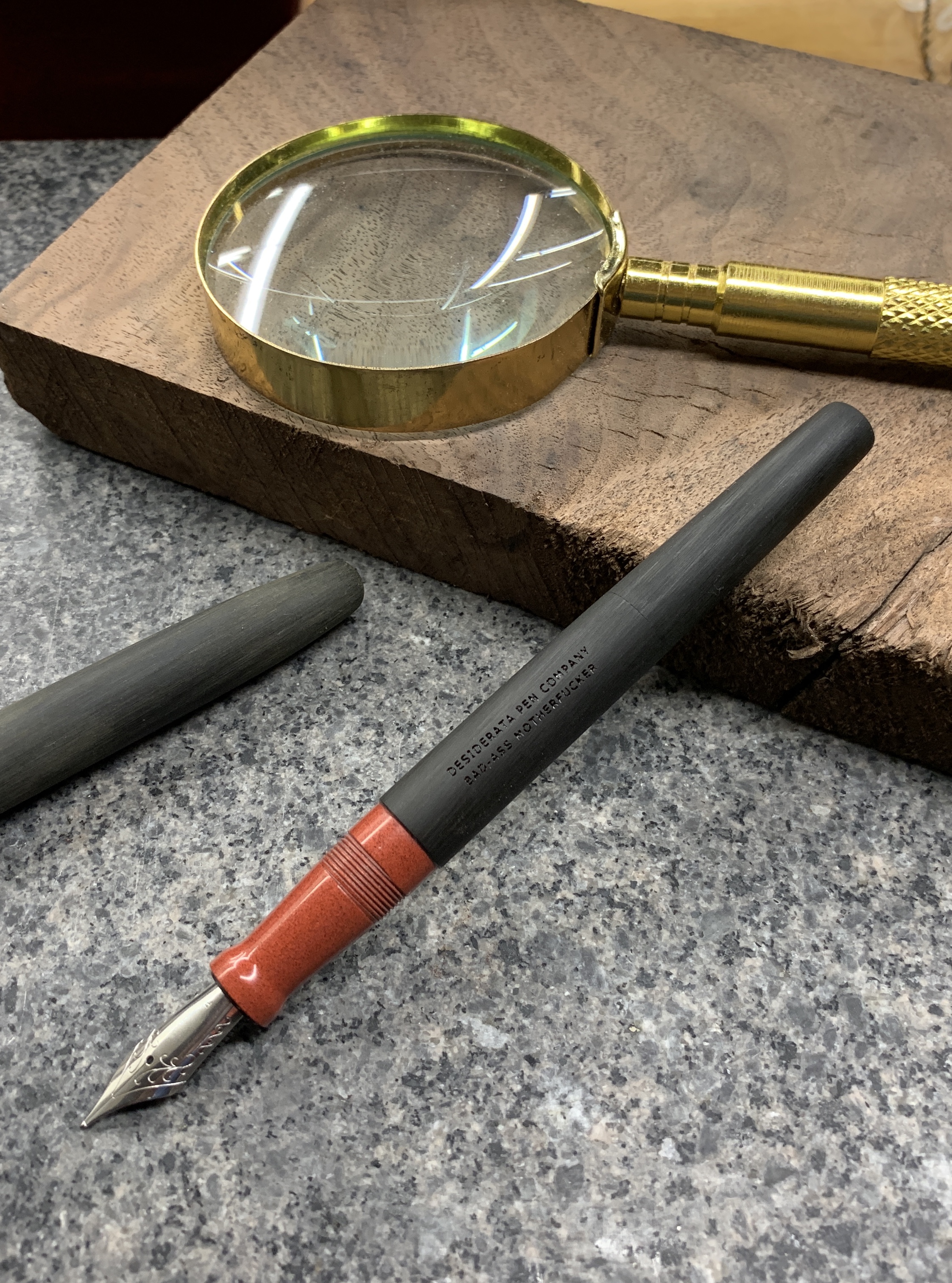 BAMF
If this is sold out, CLICK HERE, fill out this form, and I'll let you know when I'm done making more.
When you're away from your desk, and you need a pen…
"Hey, could you get me my pen from over there?"
"Which one is it?"
"The one that says "Bad-*** M**********r on it."
And you'd be right.
Gloss, solid red ebonite, brushed, matte black ebonite, and the new Piston Vacumatic filling system with a fun little splash of color on the fittings. Limited run of 18.
What's life without a little good, clean fun?
Note: Nib of your choice included. Block of wood, stone and magnifying glass are not included.
Out for now.
Dimensions: (In inches, not including nib length)
Unposted length: 4.25

Posted Length: 5.8

Barrel weight: 10g

Cap weight: 5g

Grip section minimum diameter: .35

Grip section maximum diameter: .4

Barrel maximum diameter: .48

Cap maximum diameter: .55